Last Trade:
Change:
Ask:
Bid:
Volume:

---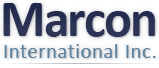 A wholly owned subsidiary of
Augusta Industries Inc.
Company Profile:
Augusta Industries Inc. (AAO) is engaged in the development, design, manufacture and supply of systems using fiber optic sensors, related monitoring instruments, and software. Clients either buy systems and operate them, or FOX-TEK handles the installation and reporting of information on an outsourcing basis. For either choice, FOX-TEK provides support engineering services related to planning, training, on-site installation, and data interpretation and reporting.
FOX-TEK's systems serve the needs of the oil and gas, power generation, chemical, mining, and civil structure market sectors, worldwide. Systems can be configured to operate continuously or on an inspection basis. They can also be monitored remotely.
FOX-TEK's sensors measure displacement to add value in the areas of critical operations, safety, environmental protection, improved maintenance, and extended lifetime. This measurement is processed into client-specified information such as
Temperature
Pressure,
Wall loss in a pipe,
Strain in a foundation,
Distortion under pressure,
Integrity under bending loads,
Development of cracks.
These parameters are precursors or indications of erosion, corrosion, ground settling, earthquakes, fatigue, or overloading.
FOX-TEK's systems are built on proven components and know-how in the areas of telecommunications based fiber optics, electronics and optics, and control and signal processing software. Installations are designed to be quick, non-intrusive, and efficient. The systems operate non-intrusively in rugged environments and are designed to match the long life of the assets the systems support.
The company began operations in 2001. An experienced management and technical team leads operations and expansion in North America and locations around the world. FOX-TEK is headquartered in Toronto, Ontario and is traded on the TSX Venture Exchange under the symbol "AAO"