Last Trade:
Change:
Ask:
Bid:
Volume:

---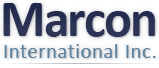 A wholly owned subsidiary of
Augusta Industries Inc.
Extend the Life of Hot Process Pipes:
The Challenge
Monitoring process pipes for corrosion, erosion, or stress during operation at temperatures of 250-300°C is impractical with most conventional sensors. Some of these pipes have corrosion, erosion, or stress that must be inspected frequently or monitored continuously. In addition to the safety issue, the cost of an interruption of the plant process to replace or repair degraded piping is of major concern to plant operators.
How can degraded high temperature pipes be monitored while in service? How can monitoring these pipes reduce costs? Can labor cost be reduced? Can the corrosion information become part of a reliability based maintenance program?
The Solution
FOX-TEK high temperature fiber optic FT sensors are readily bonded onto the outside surface of degraded process pipes. With proper selection of the installation location, these sensors give measures of pressure, temperature, stress, or wall thinning. With a FOX-TEK monitor in the system, more frequent updates to a database of piping health are possible. This leads to fewer replacements during shutdowns, and consequently, shorter shutdown periods. With sensor leads brought from any remote or inaccessible location to an easy-to-access monitoring station, periodic or continuous readouts are made with FOX-TEK monitors.
Summary of Benefits
Operations

Supports reliability based maintenance
More complete system health database
Additional process parameters monitored

Cost Savings

Extended operating life of components
Less down time required for maintenance
Fewer parts replaced during shutdown
Less labor required for inspection
Critical areas checked on demand without process interruption

Safety

Less likelihood of failure in service
Reduced requirement for hand inspection in inaccessible areas

Environment

Lower probability of contamination from leaks
Configurations: